update 22-Nov-2023
Japanese VISA for Non-Thai Nationals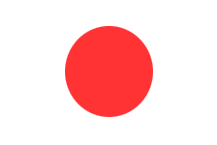 Required documents for Japanese temporary visitor visa:
2. Current passport with minimum 2 blank pages. (Please present old passport, if any)
3. Long-term Thai visa and re-entry permit to Thailand (must be valid through whole itinerary till the date return to Thailand)
4. Work permit issued by the Thai government (original and one copy)
5. One photograph size 2x2 inches with plain background (taken within the last 6 months)
6. Employment document:
Employee: Certificate of employment from your company including position, salary, the date of joining and letter stating purpose and duration of visit (original) OR
Owner: Certificate of commercial registration of your company (a certified copy) OR
Student: Certificate of enrolment from school in Thailand (original) AND certificate of employment or certificate of commercial registration of parents
7. Bank passbook over the last 6 months (original and one copy)
8. Return air tickets reservation
10. Schedule of stay/Plan trip
11. Questionnaire
12. Invitation Letter from company in Japan (for business visa)
Visa Processing period: Normally five working days
Visa fee: 790 Baht (single entry) / 1,570 Baht (multiple entries)
JVAC's service fee: 705 Baht
Plan Travel Dot Com's service fee 2,500 Baht
Japan Visa Application Centre (JVAC)
One PACIFIC PLACE 9th FL Unit # 910 140 Sukhumvit Road, Khlong Toei, Khlong Toei, Bangkok, 10110
Call Centre: 02-251-5197-8
Email: info.jpth@vfshelpline.com Web: visa.vfsglobal.com
Submission of Application / Passport Collection: Monday & Firday 08:30 - 18:00hrs.
Countries that require a visa to enter Japan:
Armenia
Azerbaijan
Bangladesh
Belarus
Cambodia
China
Colombia
Ecuador
Georgia
India
Indonesia
Kazakhstan
Kyrgyzstan
Lao
Moldova
Mongolia
Philippines
Russia
Sri Lanka
Tajikistan
Turkmenistan
Ukraine
Uzbekistan
Vietnam
The Middle East region
The Africa region
The Pacific Islanders